Dr. Stephen Kaufman

Denver, CO. the Kaufman Techniques LLC™:

World's Greatest Cervical Technique?

Many

folks think so. You decide.

How to Quickly Relieve Cervical Pain, Migraine, TMJ, and Vertigo, including disc pain:

You can even pay in 3 monthly payments!

When I was a kid, I used to read the Fantastic Four comic book. (yes, they made that movie out of it last year.) On the cover of the comic it said "World's Greatest Comic". I used to think "well, I don't know about that." But over time I came to agree with many other kids. For us, it really was the world's greatest comic.

Now I don't know if you'll feel the same way about our Cervical Protocol, and I don't know for sure that it's the world's greatest. But many doctors do feel that way. Please read what they say on this page, and you decide.

Of course, not every patient responds to these techniques. But your satisfaction is 100% totally guaranteed. Try the DVDs for 60 days. If you're not absolutely delighted with these techniques as hundreds of other practitioners have been, just return them for a full, no-hassle refund.

There's absolutely no risk.

All techniques easily learned by D.C.s, L.Ac.s,

M.D.s, P.T.s,

D.O.s, N.D.s, LMTs, D.O.M.s, etc.

Dramatically increase cervical range of motion, reduce or eliminate pain and trigger points, in seconds! Help hundreds with vertigo. Reduce TMJ muscle pain quickly and double your referrals. Many doctors now getting these results. NEW! Enhanced teaching procedures: learn more , retain more in less time! All killer, no filler!

"The cervical work is absolutely great. On returning to practice I did an experiment and told patients that I would be doing a different type of work on their necks, a non-manipulative approach. Out of the hundreds I did this on, only one wanted a standard cervical manipulation. The feedback was great on the new techniques and everyone loved it. It still produces a better result on the cervical spine than any other technique I have used in the last 20 years. Your vertigo protocol has been spectacular thus far. I've treated three people thus far and all experienced an immediate improvement. One of them said " All I want today is that treatment you did last time". (In the past 3 years he has now successfully treated dozens of patients.)

"The low back techniques are incredible. I have been able to resolve several stubborn cases.... . I can't emphasize enough how important it is that my fellow colleagues take this work. The public at large needs this work desperately." Dr. Dean Odmark, D.C. San Antonio, Texas

"The techniques are phenomenal ; you're an incredible teacher! I taught for 15 years in an osteopathic college. I've never seen any other technique do what your cervical techniques can do..every patient that I 've used them on has had an increase in ROM. Every patient that I 've used the anxiety procedures on has felt substantially better, even with all the fear out here that the hurricanes have caused. " Dr. Kirby Hotchner, D.O. Miami, Fla

"I was totally astounded and impressed with the quick and successful results Dr. Kaufman achieved with his cervical technique." Dr. Celeste Skardis, DOM, Santa Fe, N.M.

"This stuff is "scary" in its effectiveness. I "magically" relieved over 15 headaches (in the office, dojo and at my house on my wife!) My assistants now joke that I have voodoo powers! THANK YOU THANK YOU THANK YOU!" John Hinz, LAc Waukesha, WI.




"I've had cervical disc disease for 30 years with restricted range of motion and chronic discomfort on turning my head. In just a few minutes with Dr. Kaufman I'm rotating 90° to either side pain free. (I was also unable to raise my arm) and in minutes I was able to abduct my arm maximally to 180° with much less pain." Robert M. Battle, M.D. Houston, Texas (This was a particularly good response; most patients need multiple treatments.)


"The mechanism of this treatment (PNT) made sense to me but experiencing the treatment was almost shocking. I had burning C6-7 pain for 3-4 months that resolved in seconds. Without pressure or coaxing. It just resolved. And it's still gone the next day, by the way." Dorothy Pedtke, D.O. Grand Rapids, MI. (This was a particularly good response; most patients need multiple treatments.)


A note about our use of testimonials: We have received several hundred positive reports from practitioners. We have also received a small number of reports where the doctors have not gotten substantial results. (This may be because they did not apply the techniques correctly). Reports such as those below do not constitute scientific evidence, but are indicative of the effects many doctors have observed. The following are some of our best reports, and may not be typical. Your results will vary. This depends partly on how you apply the techniques; how well you actually follow the simple instructions, or whether you apply the techniques incorrectly or inappropriately. Although many see results the first day of using the techniques, it may take a few days or even weeks to get the hang of applying the procedures. It may also depend on the particular patients you see- some patients respond more poorly than others.

Some doctors at seminars have reported substantial or even total improvement in their own chronic conditions after one treatment. Some doctors of course have reported no improvement at all. Our general impression of doctors using the techniques in their practices is that many patients with many types of chronic and acute pain syndromes have significant improvement after a few treatments. In many cases the improvement is permanent; in many cases the patient may need occasional maintenance treatment.

Although most doctors are thrilled with our procedures, a few are not. Fortunately, you are completely protected by our 100% money back guarantee (see details below). If you are not delighted with the results you get on your patients, simply call us within 60 days for a full refund.

How many ways do you have to treat the neck? Add more than 15 powerful new procedures!

An intensive one day class in:
The Nine Cervical Facet Procedures, an exciting new advance in treating neck pain and headaches, including cervical disc and radicular pain! Easily relieve even severe pain and numbness down the arm, quickly! Patients frequently go from 30 degrees to 80 degrees of rotation in seconds. This impresses and pleases patients like nothing you've ever seen before! Your patients will call you the next day to thank you.

Extraordinary

results with dizziness and vertigo, neck pain, TMJ problems, and migraines. Includes the NEW occipital One Point Procedure. This will greatly enhance your abilities with these conditions. Many of our techniques are backed by extensive medical research. See comments of doctors from previous classes. (You know some of these folks!)

Learn techniques that quickly increase cervical range of motion and relieve pain, with no force. Even severe headaches often eliminated in minutes with the Occipital Lift and Shift, and the Occipital One Point! This has to be seen to be believed; a true breakthrough. Most patients have dramatic increases in R.O.M. and relief of pain, even after many other techniques have failed! Gently unlock necks that have been frozen for years.

(Of course, not every patient responds.)

Dizziness is very common and disabling; easily treat it with the new Vertigo Protocol and double your practice. Many patients with the most common form of vertigo have substantial or total improvement.

The amazing Torticollis Protocol and Migraine Protocol produce rapid relief! You'll confidently face all manner of headache patients as they come to your office in droves.

Many TMJ patients show great improvement from the rub-lite and TMJ osteopressure procedures (extremely gentle). Make your practice bullet-proof; you'll see how to greatly increase your practice with these techniques!

Do you do cranial therapy? We will present a NEW approach, which is much, much simpler, much easier and quick to learn, and much more effective, in our opinion. (Dr. Kaufman has 29 years experience with many forms of cranial therapy, including osteopathic cranial.) Did I also say it only takes a minute or 3 to apply? Includes the Occipital Realignment Procedures ( the Spigot technique), often effective in even the most severe headaches. Your patients will call you the next day to thank you.
The NEW Whiplash Triad: the three problems that occur in almost all auto accidents. Unless you fix them, the patient can take many more months to recover. Once you demonstrate them to the patient, they immediately understand the need for proper care. 4 DVDs, the whole seminar unedited, only $447, and probably tax deductible! Save the cost of airfare and hotel!
Recently-
There was a patient whose neck rotation was limited to 20 degrees on the right for twenty years due to severe post surgical scar tissue build up. In one minute these techniques enabled her to move easily to 65 degrees.

There was a patient with a severe headache, constant for several months. After the first treatment with the NEW version of the occipital lift and shift, his headache was markedly reduced and has stayed that way. (Other chiropractic had been unsuccessful.) Also, he was having 2 vertigo episodes daily which disappeared after the first treatment.

A similar patient with constant severe headache for a year ; it immediately and completely disappeared after two treatments. I discharged a patient who had had constant severe neck pain for over 20 years, in spite of frequent chiropractic care. After her first treatment, there was a dramatic, lasting elimination of pain. I saw another patient with severe cervical radicular pain and numbness in the arm and hand, of several months duration. It completely resolved in several treatments with the NEW upper/lower facet release.

I recently talked to two patients treated 2 years ago whose lifelong, severe vertigo resolved and never came back.
These are typical cases. You'll see this every day. Of course, not every patient responds. But your satisfaction is guaranteed. Try the techniques for 60 days. If you're not delighted with them, return the DVDs for a full refund.

See the paper, "Why it's important to be able to turn your neck all the way". All procedures are very gentle and easy on the doctor , and simple to learn. Stop wearing your body out doing strenuous techniques! Learn the three things that most of your patients are doing that undoes your good work (you may doing them, as well; they're not what you think!) This alone will dramatically improve your results. No muscle testing background needed.

P.S. You may pay for the class with three monthly installments.

The NEW occipital lift and shift and the upper/lower facet release alone are worth many times the cost of the seminar.

Please read what these doctors and practitioners say:

"I had severe, chronic neck pain and limited cervical rotation for over 10 years. I needed to be adjusted frequently. In three treatments last year Steve unlocked the facets, restoring normal motion and a lasting pain free state!! I also had severe constant burning pain in my left shoulder after fracturing my clavicle 12 years ago. Steve quickly eliminated all of that as well. This stuff works!!" James Taylor, D.C., Lakewood (This was a particularly good response; most patients need multiple treatments.)

"Dr. Kaufman's presentation was nothing short of fascinating. In a group of physicians and other medical providers, before our eyes he decreased and in some cases eliminated pain that people had for years. My own TMJ was improved in minutes. This non invasive technique is definitely worth trying on patients. It could revolutionize the way we treat chronic conditions." Caroline D. Van Sant-Crowle, M.D. Palm Harbor, Fl. (This was a particularly good response; most patients need multiple treatments.)

"Dr. Kaufman treated my trap and cervical muscles injured 2 weeks ago. His 60 second treatment completely eliminated my pain. His techniques are phenomenal." Ann Kuenker, D.O. Elk Rapids, MI. (This was a particularly good response; most patients need multiple treatments.)


"If I don't hear "Wow! That's amazing!" at least a dozen times a day in my practice, then I am asleep. You were right, at least half of my patients don't like having their necks adjusted. So we call the new cervical techniques the "soft stuff". Patients LOVE IT! " Dr. Melissa Logue, DC. F.I.A.M.A. Ft. Collins, CO.

"What did you do to me? My neck pain is GONE after 18 years! It's AMAZING! (After 1 treatment at the seminar.)" Dr. David Chow D.C. Chicago, Ill. (This was a particularly good response; most patients need multiple treatments.)

"The technique I learned for dizziness in your cervical seminar has been very effective. I have been able to help some people who have been everywhere else with resolving their problem." Terry Williams, D.C. Ft. Lupton, CO.

"After taking the cervical class I returned home to a patient who had vertigo for 30 years. After one treatment the vertigo was 50% less. After two treatments the symptoms were 80% less. The symptoms were completely gone after the third treatment. One month later they still have not returned. Every time I see her she thanks me for relieving her of her vertigo." Frank Kaden, D.C. Los Angeles, CA. (This was a particularly good response; most patients need multiple treatments.)

"Dr. Kaufman truly has a gift that can be shared to any one who works with patients/clients with ...musculoskeletal disorders. I am a physical therapist in private practice. I am amazed at the effectiveness of his treatment procedures on improving ROM and decreasing pain. These are techniques that are easy to learn and applied the day after learning. I find it amusing that my patients state, "Wow, that is amazing!" after being treated. I would highly recommend his techniques to anyone ...." Bill Myers, PT Borger, Texas

"I had a lady who had a vertigo problem for a year. Last year I treated her, and couldn't fix her. From last year to this year, she's seen all sorts of neurologists and neurosurgeons, other acupuncturists, chiropractors. She became worse; when she walked, she almost fell down. When she moved her head it started to tremble. When she read the newspaper her hands started trembling and her eyes couldn't focus. All of it had gotten much worse from when I had seen her last year. I tried (Dr. Kaufman's ) vertigo technique and after two visits , she now walks perfectly even with closed eyes! She can actually put her feet in a straight line! Previously even when she had her eyes open, she couldn't walk in a straight line. That's a big difference! The trembling of her head went away too. In two treatments! " David Zhang, D.C. Houston, Texas (This was a particularly good response; most patients need multiple treatments. It's unknown if the results were lasting in this case.)

"I wanted to tell you how impressed I am with your cervical seminar ( on DVD). You said the first few techniques that you taught us were worth the price of the seminar alone and I cannot believe it but you were right. The occipital shift technique works great at relaxing those tight upper cervical muscles and lets the atlas and occiput glide within a minute or two. It even works with those horribly fixated necks that I used to struggle with.

You've taken my knowledge base thirty years into the future and given it to me on DVD. What a treat!!! If all of life were that simple. I pride myself on knowing the latest most effective techniques to get patients well quickly and keep them that way. I like the referrals that good results bring to the practice.

I don't know how you figured out all the procedures that you do. I'm just glad that I can get that knowledge and save myself a lot of time and frustration. I just purchased the rest of your courses and cannot wait to continue the training. Thanks again," Jeff Aberle, D.C. Madison, WI.


"I couldn't believe it. I couldn't believe it could be that simple. The patient said "why didn't my other chiropractor do that?." (after relieving pain the patient had for years in 1 treatment with the cervical protocol.) Dr. Andrew Maciak, D.C. F.I.C.B.O., F.I.C.B.N., (chiropractic orthopedist, chiropractic neurologist,) diplomate in Pain Management, Independent Medical Examiner. Clifton, New Jersey

"The night after being treated at Dr. Kaufman's seminar I rode in an elevator without vertigo for the first time in memory! Now several days later, I have not had any further motion sickness. I used to get it whenever I was in a car. Now it is gone! " Tom Leeseberg, D.C. Nebraska

(This was a particularly good response; most patients need multiple treatments.)

" I had been increasingly troubled with chronic neck pain which is why I came to see you originally. I had no expectations of you being able to also help my bilateral knee pain as I have had numerous injuries and surgeries over the past 20 years. Thanks to your skilled treatment, I am no longer having neck pain and even my knees are far better. I am not running a lot but I am now able to run short distances without pain which has not been possible for years. " Vicki Carpenter, PT Lakewood, CO.


"...your vertigo protocol is an elegant approach to balancing the upper cervical spine and from a neurological perspective (handling ear canal issues) makes imminent sense and does work consistently. BTW, I am a diplomat in chiropractic neurology and attended a 3 day symposium on vertigo last year. From a therapeutic perspective, I can tell you that your one hour presentation on your vertigo technique was more valuable then the 3 day symposium, seriously.

"I have been using your neck and back protocols on a regular basis and find them to be quite beneficial. ....Your muscle stretch technique is most worthwhile for low back issues. " Jacob Bastomski, D.C. Santa Barbara, CA

" It has been 3 years that I have been experiencing vertigo now. As a practitioner it doesn't help the growth of my practice to have this issue on a daily basis. After hearing about other doctor's and patients great results I had to come to the seminar for myself. It has been 3 weeks since and I am amazed that I have not had any problems! I am a believer!" Jennifer Koontz, D.C. Colorado Springs, CO.

"I treated an officer in the air force base nearby. He had severe pain down his arms and in his neck, and was told to have surgery. After only 2 or 3 treatments, he is smiling and pain free! He now wants to make this treatment available to other airmen! I had a gentlemen in his 50's who I have been treating for years who always complained of pain and a stiff neck. I performed the cervical protocols and it was the first time in 20 years his neck could turn this far and he also said he had zero neck pain." Dean Odmark, D.C. San Antonio, Texas

"I recently had a patient come in after developing seizures- 3 gran mal and petit mal a day. She was reluctant to take the drugs prescribed and was referred in by a patient. I set her S.I. and did the Cervical Protocol™ and the seizures disappeared after the first visit and have not returned in a month." Don Gay, D.C., Florence , CO.

"I received a C-4 compression fracture in an auto accident in 1984. As a result C-4 and C-5 eventually fused. I had restricted motion right and left in my cervical spine and a dull occipital headache almost constantly. Dr. Kaufman performed the cervical protocol for me while attending his seminar. I had an immediate increase in range of motion. After about 1 hour the headache was completely gone." Leroy White, D.C. Colorado springs, CO.


"The vertigo protocols have been incredible. The extremity protocol for shoulder has worked every time to improve ROM, even longstanding frozen shoulder except once, the rom did not improve totally, only 25-30%. A patient came in last week with a severe pain in his left scapula area. Hard to turn head both ways. Doing the P.N.T. it was gone in 10 seconds. He was amazed. I can't repeat his actual comment." Kerry Randa, D.C. Loveland, CO.

"Been using your cervical techniques for 6 months. It is amazing the freedom they have in their necks after a few treatments. And a comment is, "You didn't crack it." Stephen P. Taylor, D.C. Xenia, Ohio

"I started watching the cervical spine DVDs tonight and did a couple of your moves on my partner...she got great immediate results. " Hetty Adema, L.Ac. Palm Springs, California

"I want to tell you that you're the best teacher I've had (Dr. Kaufman). You really listen to the questions, not just me but with everyone." A D.C. from Northern CA.

"Thanks for your amazing cranial work! A client who's upper body and neck has been locked up for years, started having chronic dizziness. She had several medical tests that showed no problems. She has had no dizziness since the first cranial work and now she says her neck and back have never felt so loose! Your techniques are so profound, while being quick and easy to use. I incorporated them on every client with consistent excellent results. "Jayne Marino, LMT Frisco, CO.

These reports are from real doctors in real cities. However, your results will vary. We can't guarantee any particular results. But your satisfaction is 100% guaranteed. You must be delighted with these techniques or your money totally refunded.

Suppose even half of all this is true. Don't you owe it to your patients to check it out? Even 1 new referral will more than pay for the price of the DVDs!

The whole seminar on DVD. $597. No air fares or hotel to pay!

You can even pay in 3 monthly payments!

Call right now and let's get going, 800-774-5078, or internationally, 303-756-9567.

The Amazing Pain Neutralization Technique, click here.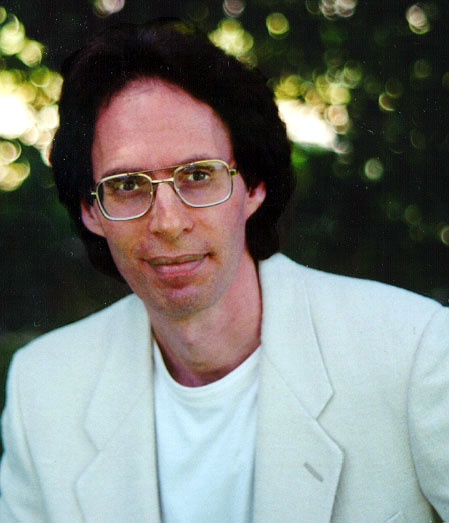 Dr. Stephen Kaufman, D.C.
Denver, CO.
Terms and Conditions Disclaimer:
The Kaufman Technique, Functional Myology, and Pain Neutralization Technique are not methods of diagnosing, treating, or curing illness, pathology, medical conditions, or disease of any kind. None of the statements on this page are approved by the F.D.A.
There is no guarantee of any particular results in any individual case from the application of these techniques, either in the classes or on dvd. These techniques will not work in every case. All testimonials are presented with the understanding that your results may differ; not all practitioners get the same results. The information presented on this website is for the consideration of licensed health care practitioners and is not intended to be used for soliciting patients, nor should prospective patients infer that any guarantee of a cure is implied.
All techniques taught are for the practitioner's information and consideration only; it is up to you as the practitioner to decide in any case when they may be applicable, and how they may be applied. I can not be responsible for how these techniques are applied to any particular patient. All such applications are solely the responsibility of the individual practitioner. I am not able to personally monitor or suggest their use in any individual case. Always use very, very light pressure. In no event shall Stephen Kaufman, D.C. or Kaufman Technique ,LLC be liable for any injury or damages arising from the use of any techniques or nutritional products presented or discussed on the DVDs or at seminars.
For the Rest of the Disclaimer, click here
Letter from Dr. Kaufman explaining the Kaufman Techniques