This may well be the most important letter you ever read:
I URGE you-stop what youíre doing and read this CAREFULLY!
Emergency Millionaire Entrepreneur Trainingô:
ďSecrets of Creating The Practice Of A
Millionaire Practitioner Automatically:
How to Generate Money On Demand.Ē
<![if !vml]>

<![endif]>Dr. Kaufmanís
High Speed Practice Growth Systemô:
a LIVE Boot Camp!!
ďYou Need More Patients and More Money,
and You Need Them NOW!Ē
Oct. 1-2, 2011 Denver, CO.
GUARANTEED to Help You Create a Practice
Beyond Your Wildest Dreams or 100% of Your Money Back!
You can create real wealth by practicing your
healing art.
I did it. 3 times. Now I want to teach YOU how to do it.
Get it all in one week-end!
And you can pay in 3 monthly payments!
For D.C.s, L.Acs, M.Ds, P.T.s, LMTs, etc.
Approved by N.C.C.A.O.M. for 15 hours C.E.U.s!

Save $400! Early registration deadline extended
to August 31!
To register call 800-774-5078 or 303-756-9567
No matter what technique you practice,
this seminar will help you!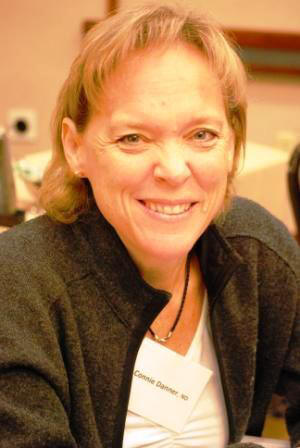 ďIíve applied only 5 of your easiest tips for practice growth and my income has nearly quadrupled! Seriously. It doesnít seem adequate, but thanks!Ē Connie Danner, N.D. Amarillo, Tx
<![if !vml]>

<![endif]>
ďSince I've been studying with Dr. Kaufman my patient volume has gotten out of hand due to referrals, and I can't handle all the people that want to see me. Meeting Dr. Kaufman has without a doubt been the best thing for my practice since I graduated school. I've never been to a practice management seminar that covered patient psychology as well. It opened my eyes to looking at my business from the patientsí point of view in ways that I didn't think of before. This was absolutely one of the best investments I've made for my career and longevity as a healer.Ē Ken Andes, L.Ac., D.O.M., Suffern, N.Y.
(These testimonials may not be typical. Your results will vary.)
My 100%, iron clad, no questions asked GUARANTEE:
You must be absolutely certain your practice will grow more than you ever dared hope, your income will jump, and you must be thunder struck and your eyes opened by what you learn in this revelatory experience, OR 100% of your class fee will be refunded!!!
Who ELSE offers you such an amazing, air tight, no questions asked, money back guarantee?
Now, WHY would I take a chance and make you this guarantee, if I didnít have enormous confidence in this SECRET material Iíll teach you? And itís a federal law: since I make this offer to you, I HAVE to honor your request for a refund!!
ďI got fed up seeing doctors who had much bigger practices than me, who didnít have half the training or knowledge I had.Ē
So to get revenge, I developed a system to EASILY build a huge practice, quickly, and I made myself wealthy.
In 1985, I doubled my practice in 4 weeks.
It really used to bug me. I saw doctors who I thought were barely competent, with huge practices. They had these large practices because they hired expensive marketing consultants and very expensive advertising. I wanted the huge practice and more income, but I was too cheap too spend large amounts on risky advertising, and too lazy to work more than 30 hours a week (heck, Iíve NEVER worked more than 25 hours/week.)

So I began an intensive study of marketing, and the psychology of successful doctors and health care practitioners. I had been a PhD candidate in research psychology and this area powerfully attracted me.
In a VERY short time, I was able to create a holistic practice that easily generated all the patients I ever needed, working very few hours a week, with almost NO advertising costs whatsoever. Two years later, I actually retired- but I love treating patients, so I began to practice again- BUT under my terms: ONLY when I feel like it! With LONG vacations! And LOTS of free time!
Maybe you donít want to be a millionaire. Thatís fine.
Maybe you just want to work less, make much more money, spend more time with your family, and have a more comfortable lifestyle.
The methods I discovered are shockingly simple and easy to do.
In fact they work almost automatically. Itís actually much easier to succeed than to fail, if you understand the process. Itís all based on understanding the secrets of patient psychology. These secrets are buried in marketing psychology research, but have been proven over decades with hundreds of studies.
I mean, look at the people around you: are they wealthy? If theyíre not, why are you listening to them?? Shouldnít you learn from someone whoís actually done it?
Did you know that the average American has much less than $50,000 saved up at retirement? The average doctor is not doing much better! You need to understand a much different way of wealth acquisition then you've always been taught.
Many highly successful docs use these secrets intuitively or accidentally- many have no clue. But there are REAL SECRETS to building a million dollar practice - itís a SCIENCE. When you consciously use these simple methods, the results are predictable. Your practice (and your income) will grow. Iíve spent 35 years discovering these techniques and putting them together into a simple system. Youíll easily learn them over the weekend and integrate them into your practice. Itís like finding a trunk with a bunch of passbooks to unknown bank accounts!!
Perhaps you already have a full practice, but youíre STILL not taking home enough money. I can fix that! Success is NOT about seeing so many patients in a day that you canít remember your kidsí names. Itís not about working exhausting hours. Itís about having the quality of life you want. And plenty of time off. For example, Iíve NEVER seen patients more than 2 and 1/2 days a week. From day 1, way back in the seventies when I started practice.
There are secret rules that govern human behavior.
Thereís a science to creating a thriving practice AND building wealth:
Itís not random. There are secrets you can learn, NOW.
The vast majority of people consider success random- something that happens by chance to them (or not). Itís not random. In fact, itís a SCIENCE- you perform certain key behaviors which produce predictable results. Iíve found financial success to be far more predictable than anything else in the world, when the secret rules that produce results are uncovered and applied.
You have to go to work anyway- why shouldnít you become wealthy
by helping people and doing what you love??
A lot of doctors have the attitude that theyíre ďnot supposedĒ to get rich by helping people; that thereís something wrong with that somehow. What do those 2 things have to do with each other?? You can help people and be broke, or be rich- and let me tell you, you can help a lot more people in a lot more ways if you have the money to do it.
This is a LIVE class! Learning this material IN PERSON will IMMEDIATELY change your understanding of the relationship of your practice, healing, income and wealth! The material is designed to be learned and implemented instantly.
Your individual concerns are very important. Youíll have the optional opportunity to submit a questionnaire before the class regarding your particular questions, goals, difficulties, and questions.
Hereís a small portion of what you NEED to know right now:
Why you may not need any new patients at all! Slightly change the way you speak and treat your current patients, and you may now have ALL the patients you ever need!
How youíre turning away dozens or even hundreds of patients a year, right now, and donít even know it!
You HAVE to fix this IMMEDIATELY!!! I just spoke to a physician with this problem- in a 10 minute chat, I increased his practice $100,000 a year, WITH NO EXTRA WORK!!
The real shocker: your patients WANT to pay you MORE money, and youíre stopping them every day you practice!! You need to understand this NOW and stop it!!
The real overlooked assets in your practice- whatís really valuable in your office and how to use this to DOUBLE your practice, FAST!
Special Bonus: the 5 Easy Secrets that Dr. Connie Danner used to nearly quadruple her practice in almost no time!
The mystery revealed: why some doctors get rich from practice while some barely get by!
How to establish that youíre the only one in town doing what that patient needs!
Whoís the REAL authority in your office and how to put YOU back in charge- are the inmates running the asylum?
Why you MUST understand and use Intensive Care in your practice.
Stop wasting money on advertising! If you pay for advertising for patients now, this will save you $1000s every year! Use that money for something else!
Breakthrough discovery: You and your patients are speaking totally different languages, and neither of you know it- they donít understand 80% of everything you say!! And you wonder why they donít follow through with proper care? Weíll show you how to fix that in minutes!!! (Not one patient in 10 really understands what their doctor just told them!)
This should be written on a stone tablet: ďyou are NOT your patientĒ. They think differently than you. Once you understand this fully your practice will grow like a forest fire!
Why you NEED to reward yourself with gifts to yourself on a regular basis- but the reward has to be the right thing. Youíll love this one.
5 incredibly simple ways to explode into an all referral practice, with NO advertising costs whatsoever.
4 magic words that research has shown can DOUBLE patient compliance!!!!
What do your patients really want from you? Almost no one gives them enough of this- fix it, and watch your practice explode.
The real reason patients donít come back to you, even though they need you again. It has NOTHING to do with cost!! Think back- ever have a patient that you did a great job with, but you never saw them again? Come on, everybody needs care at some time! They eventually went to someone else- Iíll tell you why this happens without your knowledge, and how to fix this.
Discover the 7 secrets to automatically create more patient visits on demand, whenever you want!!
Simple 9 step Action Plan that you can EASILY do Monday morning.
Advanced 6 step action plans for those that want MORE! You'll love these easy tricks to massively boost income!
Why you should never work no more than 20-25 hours a week, ever.
Pavlov was right, and he can make you rich!!!! The unknown truth of patient psychology: understand this, and patients will automatically follow your recommendations, and fill your practice like Niagara Falls with a torrent of new referrals.
This secret ALONE can DOUBLE your income: do more for your patients in a much shorter period of time. See more patients, make it much easier on yourself, have more free time with your family, and of course, make more money.
Why you HAVE to understand self esteem as the essential component of practice success. How to identify the blocks to it and how to correct them with a simple mental exercise, with extraordinary results. CONFIDENCE IS KING (OR QUEEN)!
Do you make this mistake? Why you should almost never use the name of your profession when talking to a patient.
Discover your real limiting factors and your hidden attitudes towards money. (This will startle you!)
What you should really talk about with each patient.
Feel like youíre driving with the emergency brake on? Learn how guilt, fear, and childhood programming is putting an absolute limit on your income.
How to allay the one objection to care that 50% of your patients have.
Why getting fantastic results with patients (which we insist on) will never be enough to gain you a huge practice: what you need to do to change this.
How the proven discoveries of Social and Marketing Psychology can make you wealthy from practicing your healing art. Marketing Psychology is a science, and the basic laws have already been discovered, yet 99% of healthcare practitioners ignore them! Learn these simple rules and have a permanent, unbeatable edge!
The single most important aspect of your practice. Most practitioners ignore this. If you nurture this properly, you may never spend another dollar on advertising.
The 1 most important statistic about your practice you need to know at all times. This is totally within your control, and determines your success. NONE of the other practice management ďgurusĒ teach this! Most practitioners donít know this! This is the difference between a great life and burn-out!
Why price alone is almost never the patientís real objection to getting care!
Have bad things happened to you that have hit your practice hard? Boy, I know THAT one! How to turn adversity into a real advantage- turn that bad luck into motivation.

How to double your productivity every day.
How to tell when people are lying to you:

(the amazing phenomenon of reverse speech.)

Why you should almost never have a yellow pages ad!
Feel exhausted after treating patients?

Do your kids watch Twilight? There are real vampires, and theyíre in your practice!

How to recognize and protect yourself

from

the "vampire effect."
A simple procedure that will improve your memory by more than 110%. Guaranteed!

Is your website sending you several new patients each and every week, at almost no cost to you?? If not, what good is it? Iíll show you how I quickly got to Number 1 in Google listings for my area!

Why working longer hours leads to less income: the U.S. Army study.

Big city or small town practitioner:

different approaches. Both can become wealthy.

How the concept of critical mass will take a huge stress of your shoulders.

How to present yourself and your art in such a way that your patients will beg you to let them come in more often!

The Instant Self Healing Methodô: learn this breakthrough mental exercise developed by Dr. Kaufman that can relieve many psychological obstacles to success including anxiety and physical pain in less than 2 minutes a day! It ALSO reveals WHY people do the things they do! I use this DAILY! This alone is easily worth the price of the class!
∑ Special Bonus: The Psychology of Influence:
the 25 Top Secrets You DONíT Know About People That Could Easily
Make You Several Hundred Thousand Dollars!
(If You Only Knew Them)
<![if !vml]>

<![endif]>
One year after the class: "I am swamped with patients and tons of new patients in both offices. Overall finances/cash flow has improved dramatically after Dr Kaufman's Practice Growth Seminar. What I've learned from you has changed the way I practice dramatically for the better. I implemented a few things you taught, the returns have been awesome. Using your "4 magic words" with all new patients and even my established patients has greatly increased patient follow through." Melissa Logue, D.C., F.I.A.M.A., Ft. Collins, CO.
<![if !vml]>

<![endif]>ďThanks to you, Iím swamped (with patient referrals)! Iíve never had these kinds of results with anything. You've made my practice fun & exciting again which is particularly rewarding as this is my 27th year in practice!Ē James Monk, D.C. Chickasha, OK.
"Since I've been to Dr. Kaufmanís practice growth seminar I've improved my practice by 350%. This year weíll be grossing almost $500,000! I'm turning patients away because I just donít have time to treat them. All this in less than 10 months!" John Hinz, M.S.O.M. L.Ac. Waukesha, WI.
<![if !vml]>

<![endif]>
ďSteve, I am indebted to you beyond expression. Iíve so needed this work of yours. The work is practical and simple and all thatís needed is implementation. The best part of the weekend is your style of delivery. You show your humanity and I immediately connected with that.Ē Robert Mayer, D.C. Vancouver, WA
<![if !vml]>

<![endif]>
ďIíve been to several practice management seminars. Dr. Kaufmanís seminar has been the most comprehensive; I feel as if I could use these techniques tomorrow.Ē Stephen Bennett, L.Ac. Albuquerque, NM
<![if !vml]>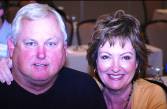 <![endif]>
"Ö.wow!! The seminar was jam-packed with great marketing information, liberally sprinkled with humor and compassion. Although we have a successful practice, itís always good to remain a ďstudentĒ, and I know thereís always more to learn. Iím going home with new ideas that will be very powerful in accelerating our practice growth, but most importantly, I feel freshly motivated to take action! Great seminar!" Dean Odmark, D.C. San Antonio, Tx.
"Okay, so youíre the best at what you do! So what ??!!"
Even if youíre the very best doctor or healing practitioner in the world, patients will NOT flock
to you UNLESS you know the secrets of marketing yourself. This is NOT done by expensive advertising (Iím too cheap), public screenings (Iím too lazy), intimidation, patient coercion, (Iím too shy), needless ongoing unnecessary care, ďnetworkingĒ (not for us shy folks), working 60 hours a week to accommodate everybody (too lazy), etc.
Itís easy if youíre very out going and aggressive to force patients to follow care.

Itís easy to build a big practice if you want to work 60 hours a week. Itís easy to build a big practice if you like to spend $1000ís of dollars a month in advertising.

If you like doing that, you may not need this seminar.
THIS seminar is for the rest of us; too shy to demand strangers come in to us, too cheap to spend much on advertising, and too lazy to work more than 25 hours a week.
This class is not for you if you:
have all the money you can spend

have all the patients you need, and donít accept new ones,

have all the free time you want to spend as you choose

have only patients you like and choose to treat
Youíd better SERIOUSLY consider taking this class IF:
1. You donít have enough savings for even a year or two of not working,
2. Youíre doing pretty well but just want to do a little better (maybe double your practice)
3. You want to see more patients but find itís hard to get them
4. You still feel like youíre struggling,
5. You arenít totally secure in the knowledge that you can easily generate the income you need for the rest of your life.
6. You feel itís not fair that other far less competent doctors are making twice what you are
7. You have any kind of prayer (fantasy) that social security and Medicare will take care of you after you retire (hah!)
Why this class is unique and completely different
from other programs:
Most of the practice growth programs that Iíve seen involve time consuming, labor intensive, expensive, hard WORK. As I've said, I'm lazy and I'm cheap. I don't like putting that much time or money into anything. I've found ways over 30 years to change the way your brain functions financially. This has always allowed me to get more patients than I can handle, with no advertising costs or overhead.
Perhaps youíre struggling in practice (or even if youíre not), and the class fee seems like a lot of money to you. If you do even a little of what we suggest, you could easily make this back in a week or 2! This is the cost of a couple of lattes a day for a few months. One or two new patients will more than pay for the cost of the whole class. Just think: how much will it cost you over the next 10 years to NOT know this material? Many clients have paid $2500 or more for the information youíll get in this week end. Most other programs cost thousands or even tens of thousands of dollars.
Call Dr. Kaufman at 800-774-5078 or 303-756-9567 right now. OR fax the sign up form, click here. (Please call our office to confirm we received your fax.)
You must be overjoyed by the material in this class, the lights must rush on in your head, or 100% of your money back! See our unbeatable guarantee below!
No matter how little or how much you make now, this class will help.
YOU are the limiting factor: NOT the economy, the recession, where you live, who your patients are or what your techniques are!!! Itís actually your thinking and your misunderstandings that are the limiting factors. There ARE secrets to becoming a millionaire practitioner: you just donít know them yet!
ďIíve spent 35 years researching and developing this system. Iíve gladly spent 10ís of 1000ís of dollars putting this together. Youíll get it in a week end! Save yourself 20 years of frustration and pain!Ē
P.S. This class is tax deductible for you!
Donít be like Dr. Kevorkian!
You know the late Dr. Kevorkian as a world famous proponent of euthanasia. I noticed in the film about him, that after 50 years of a distinguished medical specialty practice, he was still dirt poor! All that education, all that fame, but he couldnít even support himself in a decent lifestyle in his retirement years.
<![if !vml]>

<![endif]>
ďThis information would help make any practitionerís practice rock! This has been a terrific seminar stocked full of valuable and pertinent information that I can easily apply. Thank you for sharing.Ē P.J. Zaramskas, D.C. Pollock Pines, CA
ďGreat seminar. Thanks Dr. Kaufman! You are a marketing tour de force! To say the light went on is an understatement!!" Jon Trapp, L.Ac. Santa Fe, N.M.
ďI came to the seminar with a little bit of burnout-not feeing adequately rewarded for the work I was doing. This seminar provided an abundance of material I can easily implement to grow the practice in many areas: patient management, personal growth, collections, marketing, staff management, etc.Ē Donald Piccoli, D.C., West Hartford, Conn.
ďThis is a great system for practice growth! The steps for implementation are laid out well. The best part is the information on the psychology of clients and addressing how we communicate to clients.Ē Caleb Gates, L.Ac. Durango, Colorado
Disclaimer: Calculating generally expected performance results is difficult or impossible, because thereís no ďtypicalĒ doctor. Every practitioner is unique in terms of their background, training, and understanding. Each will apply the procedures in their own way. Of course, your satisfaction is guaranteed, and youíre 100% protected by our money back guarantee. Results will vary.
Hereís our 30 day, iron clad, hassle free,
no risk to you, absolutely no questions asked,
100% money back guarantee !!
Frankly, I can't guarantee the material will work in your practice since I don't know you. The material has worked for so many people but who knows? It might be different for you. But I can guarantee you'll be amazed with the material at this class, the lights will go on in your head, your financial future will look infinitely brighter, and your confidence in your ability to easily generate patients and income will soar, or Iíll refund 100% of your class fee! Apply this material in your practice for 30 days after you attend the class. If youíre not absolutely ecstatic you attended, if you donít see AMAZING results in your own practice, just call me for a full refund within 30 days.
Let me ask you, who else 100% guarantees their class? Obviously, Iím extremely confident our material will blow you away, or I wouldnít make you such an outrageous offer. No one else does this! Hey, let's be real here. I'm not an idiot. I wouldn't do this if there was much of a risk for me. The truth is, almost no one ever asks for a refund!
NO hassles, NO questions, NO hoops to jump through, NO long form to fill out. NO explanation needed. You don't need a note from your mother. So there's ABSOLUTELY ZERO risk to you to learn this system. Your only risk is by NOT attending this phenomenal event and missing out on adding these procedures to your practice.
AND you can even pay in 3 monthly payments!
Save $400! The investment for this seminar is a mere $1197, ONLY if you register before August 31, 2011. (Deadline extended) $1597 at the door!
I ABSOLUTELY guarantee you'll be THRILLED or your money back!
Call NOW to Register: 800-774-5078 or 303 -756-9567, OR fax the sign up form, click here. Please fax to 303-758-7558.
Or send a check to Stephen Kaufman, D.C., 2693 S. Niagara St., Denver, CO. 80224
www.highspeedpracticegrowth.com
For FREE PRACTICE BUILDING TIPS FROM A MASTER, please enter your email address below. We absolutely guarantee to keep it private, and you can immediately unsubscribe at any time.
*Disclaimer: Calculating generally expected performance results is difficult or impossible, because there is no ďtypicalĒ user of our products. Every practitioner is unique in terms of their background , training, and understanding. Each will apply the procedures in their own unique way. These testimonials may not be typical. Your results will vary, depending on how you apply the material, your motivation, ability, dedication, etc. No particular outcome is guaranteed, financial or otherwise. These reports were all written by the doctors themselves; they have not been verified by us, and may not reflect Dr. Kaufman's opinion. We can not guarantee any particular result or outcome from this seminar, financial, or otherwise; however, we do guarantee your complete and total satisfaction with the material or your money back. Refunds are limited to class fee only, exclusive of expenses, for up to 30 days after the class date. Stephen Kaufman D.C. and Kaufman Technique LLC are not responsible for any loss or damage resulting from the use of these procedures or any information on DVD, in class, or in written form. Stephen Kaufman is not responsible for loss or damage in the event the seminar needs to be cancelled. We may not cover every topic listed at the seminar. c.2010 Stephen Kaufman
Iím going to GIVE you the secret codes to unlock success.
You CAN have the practice of your dreams!
You can, you must, work fewer hours!